WW1 Serbian Masters
GWS01 - Serbian Infantry Command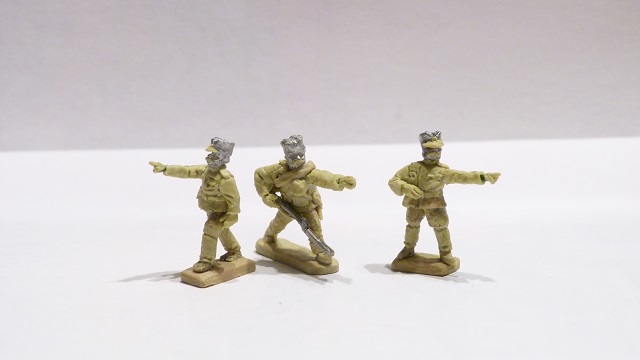 GWS02 - Serbian Infantry Marching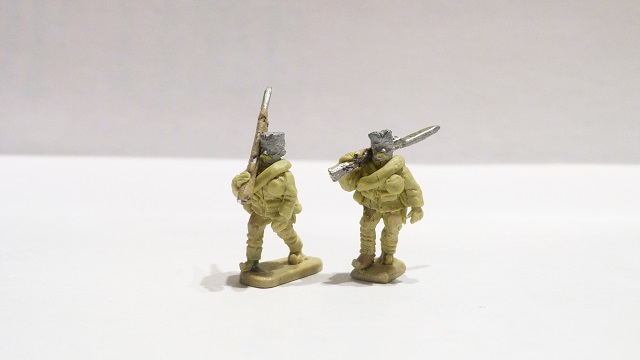 GWS03 - Serbian Infantry Advancing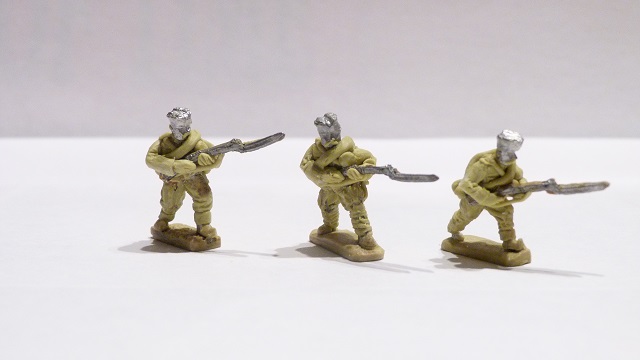 GWS04 - Serbian Infantry firing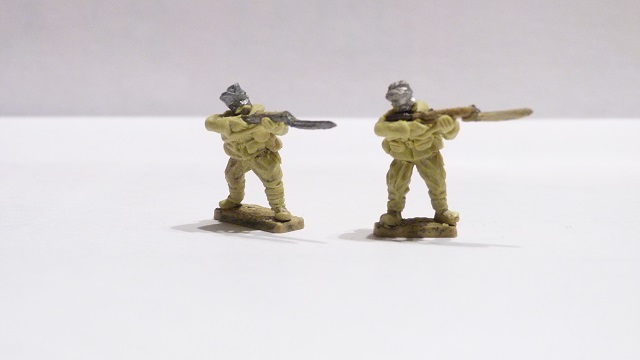 GWS05 - Serbian Machine Gun & Crew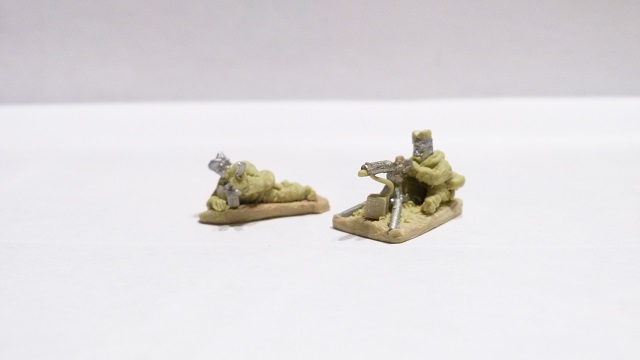 GWS07 - Serbian Artillery Crew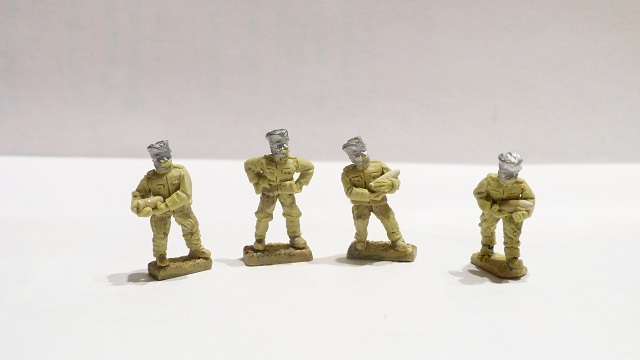 GWS15 -  Serbian Cavalry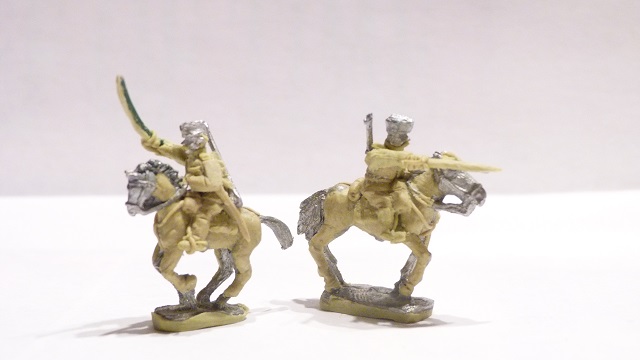 NEW Special Offer  NEW

WW1 Russian Masters

GWR01 - Russian Infantry Command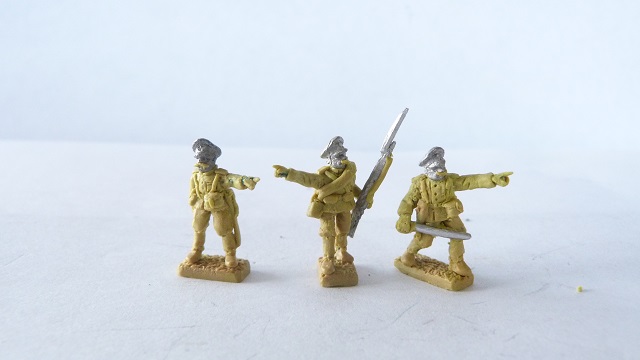 GWR02 - Russian Infantry Marching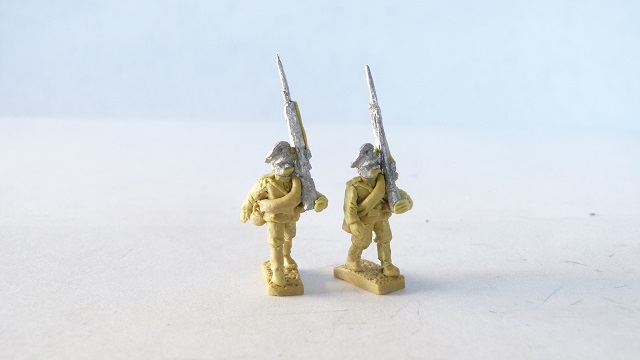 GWR03 - Russian Infantry Advancing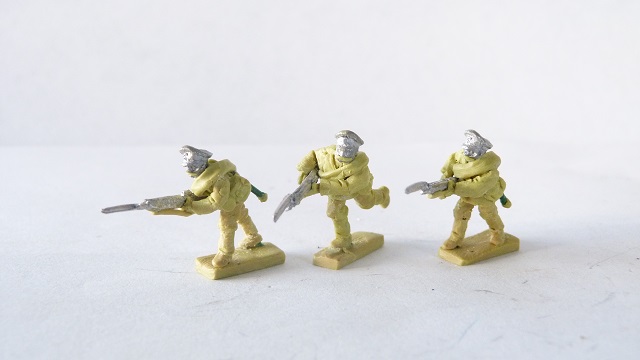 GWR04 - Russian Infantry Firing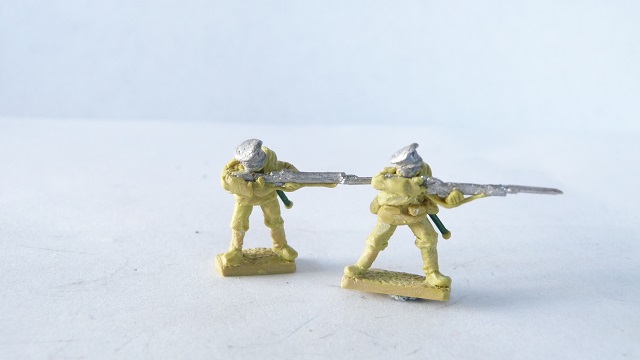 GWR06 - Russian Machine Gun and Crew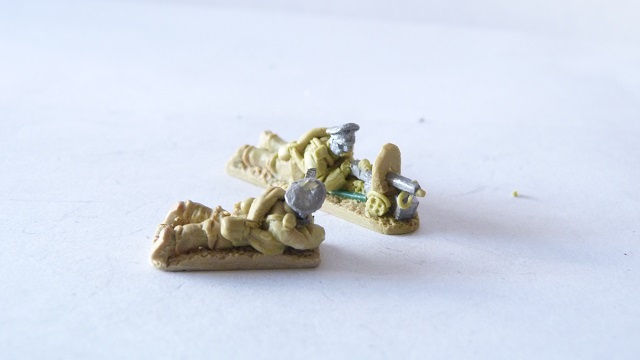 GWR07 - Russian Artillery Crew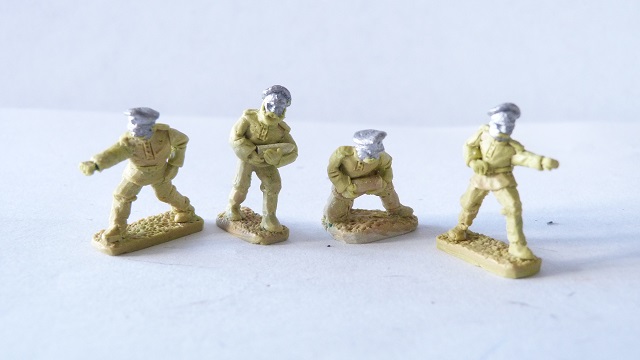 GWR15 - Russian Cossacks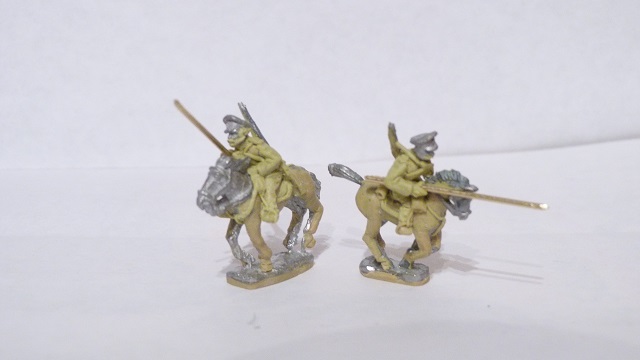 GWR16 - Russian Regular Cavalry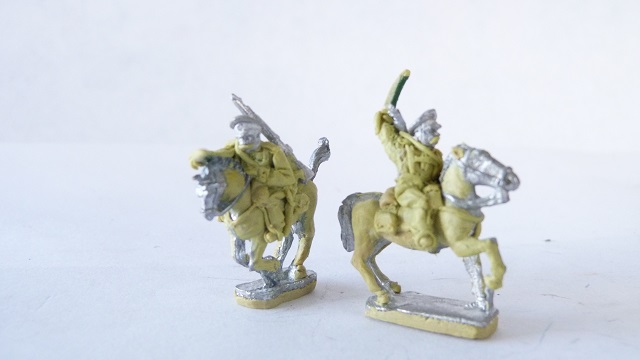 GWA25 - Russian - 76.2mm M1902 Putilov £3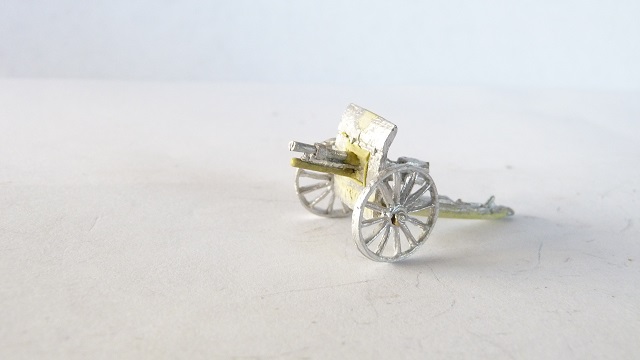 Eastern
Front WW1
Our next release in March is going to be our eastern front WW1 it is open to a pre release offer of a 25% discount on orders placed before the 31st January. The list below shows the planned release we are hoping for more and some pics of the Austrian Line Advancing and Russian Cossacks.
 e mail to This email address is being protected from spambots. You need JavaScript enabled to view it. any orders and we will paypal to you
Standard packs
10 foot, 4 mounted or 8 artillery crew £2.60, 6 command 32, 3 artillery pieces £3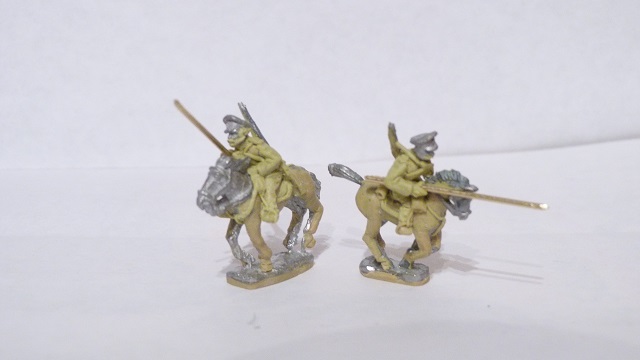 Austrian
GWA01 - Austrian Infantry Command £2
GWA02 - Austrian Infantry Marching
GWA03 - Austrian Infantry Advancing
GWA04 - Austrian Infantry Firing
GWA06 - Austrian Machine Gun and Crew
GWA07 - Austrian Artillery Crew
GWA15 - Austrian Hussar
GWA16 - Austrian Regular Dragoon
GWA20 - Austrian 8cm feldkanone M99 £3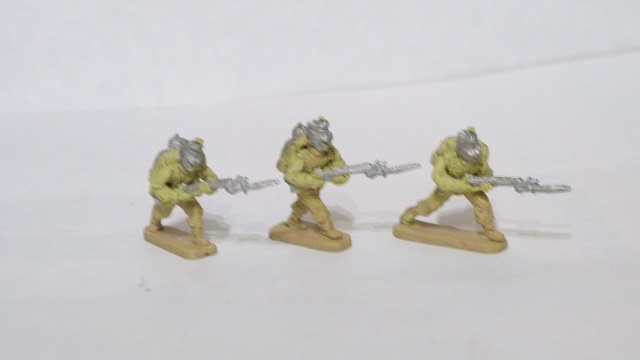 Serbian 
GWS01 - Serbian Command £2
GWS02 - Serbian Infantry Marching
GWS03 - Serbian Infantry Advancing
GWS04 - Serbian Infantry Firing
GWS05 - Serbian Machine Gun and Crew
GWS07 - Serbian Artillery Crew
GWS15 - Serbian Cavalry
GWA30 - Serbian 75mm Schneider-creusot M1912 £3
Montenegro
GWM01 - Montenegro Infantry Command £2
GWM02 - Montenegro Infantry Marching
GWM03 - Montenegro Infantry Advancing
GWM04 - Montenegro Infantry Firing
Battle Packs
1 pack £15, 2-3 Packs £14ea, 4 + packs £13ea
60 foot, 24 mounted 6 artillery crew or 6 mg's and crew
GWBP100 Russian Infantry
GWBP105 Russian Artillery and MG's
GWBP110 Russian Cossacks
GWBP111 Russian Regular cavalry
GWBP120 Austrian Infantry
GWBP125 Austrian Artillery and MG's
GWBP130 Austrian Hussars
GWBP131 Austrian Dragoons
GWBP140 Serbian Infantry
GWBP145 Serbian Artillery and MG's
GWBP146 Serbian Cavalry
GWBP147 Montenegrin Infantry
 Special Offer for
More of the masters underway for moulding The last of the Germans and French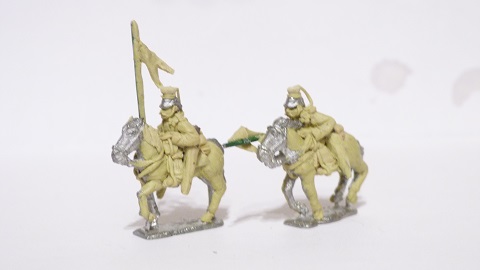 Uhlans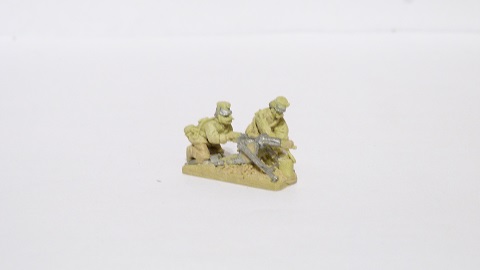 German M/G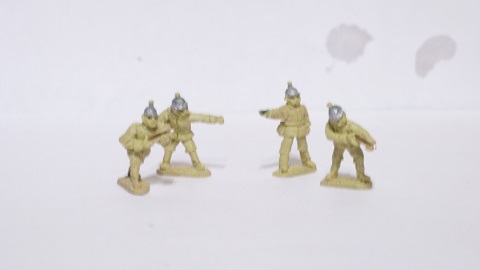 German Artillery Crew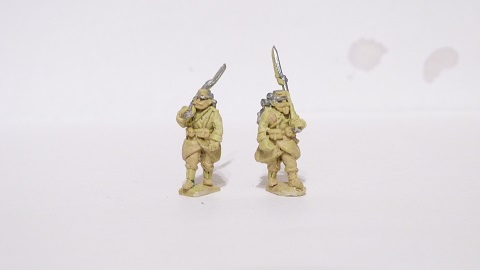 French Marching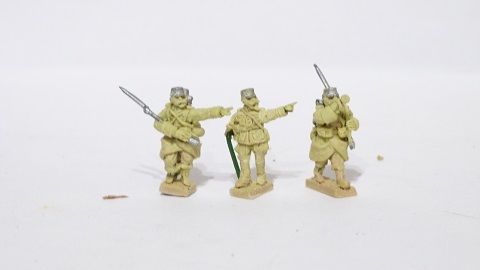 French Command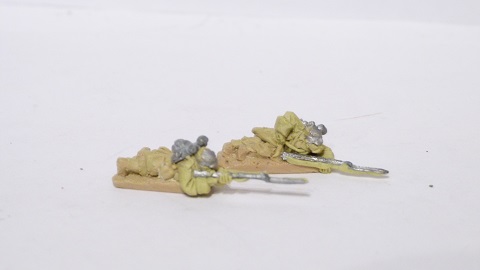 French Prone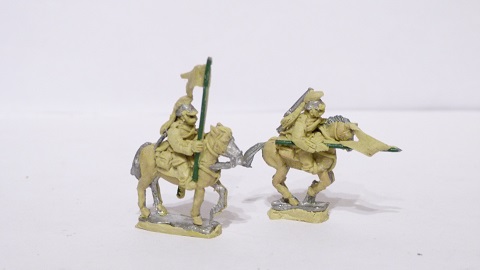 French Dragoons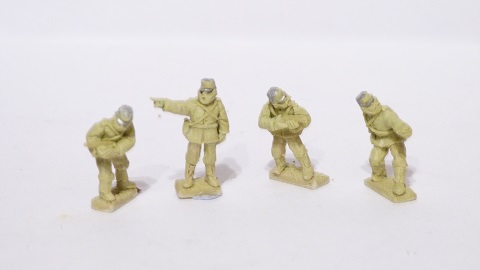 French Artillery crew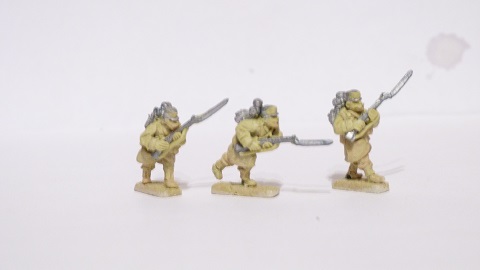 French advancing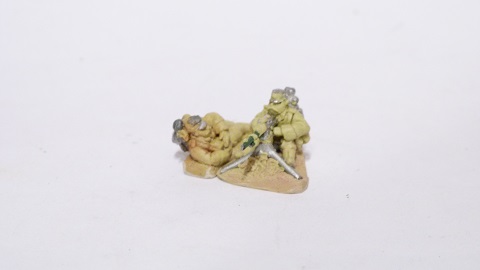 French M/G

hope you like them  the Belgians soon

Yet more 15mm British WW1 for our release in Sept, plus we have added some of our greens for the Sikh Wars

British Command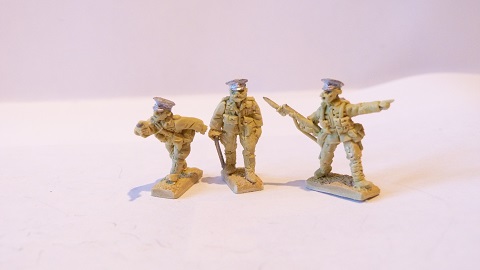 British Advancing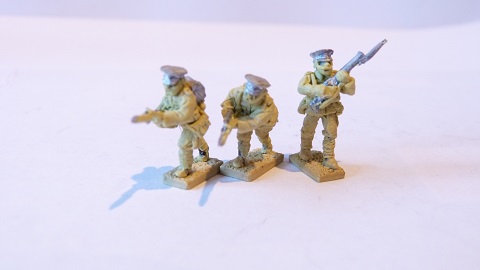 British Prone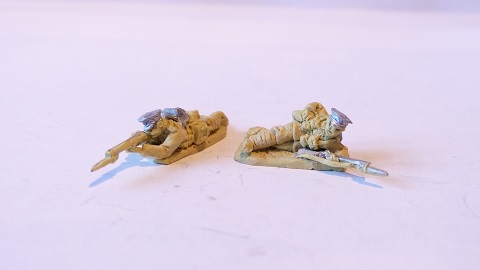 British Machine Gun and Crew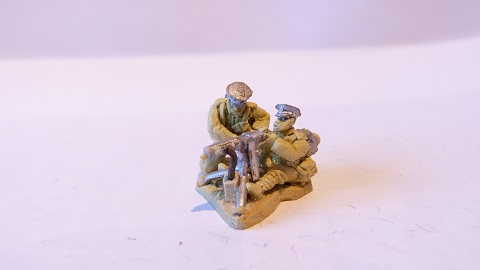 Also for those waiting some Sikh Wars greens
Bengal Cavalry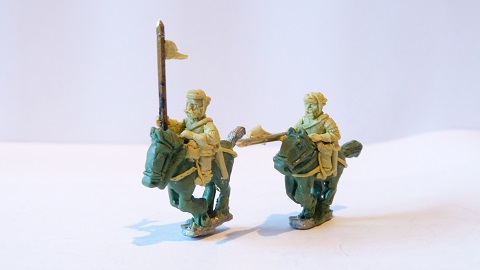 Chorachurra/Sikh Irreg. Cavalry with lance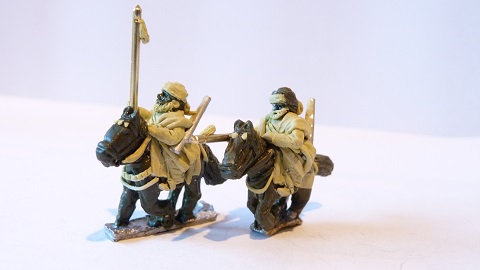 British Generals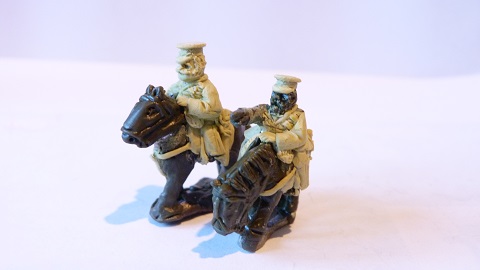 Skinners Horse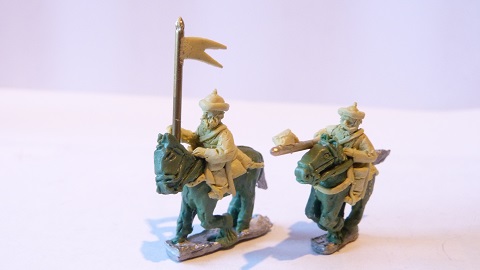 More New Greens of British form the WW1 range British Firing
British Firing

 

 

 

 
Special Offer for 2014
order before the 8th August

Below are the first pics of the coming WW1 range, the codes are
GWG02 - German Infantry Marching  and  GWB02 - British Infantry Marching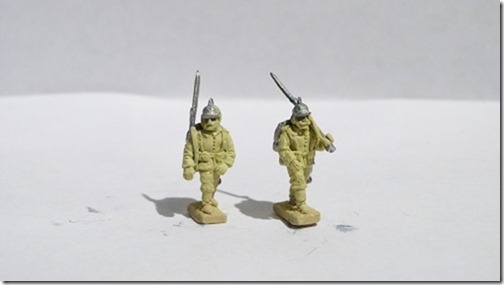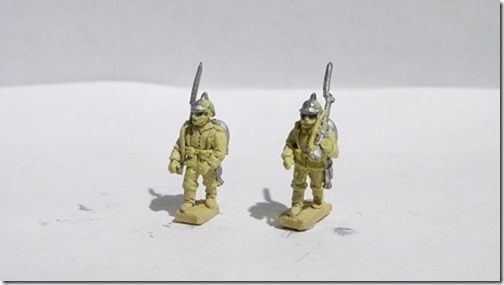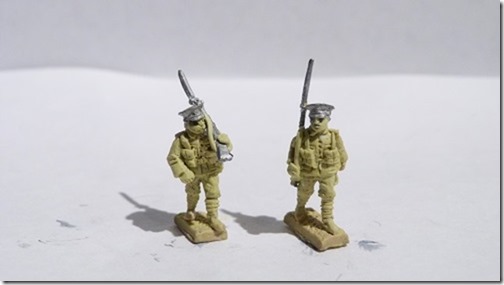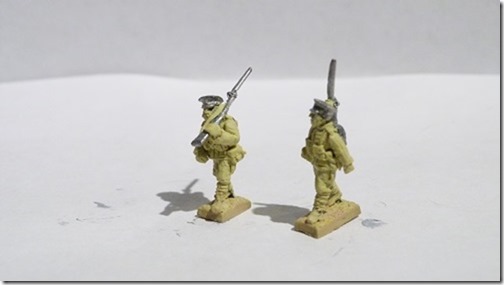 The range is underway for release Early to Mid September, if your interested in our offer then pre order to save a Massive 25% this applies to all orders  received before the 8th August 2014 see the list below
e mail on This email address is being protected from spambots. You need JavaScript enabled to view it.
25% discount on all pre orders for the New figures
            In the next few months we are working on the next New 15mm Range of figures the list is below, this is our first release of 15mm WW1 - 1914, the first couple of codes will be ready in a few weeks and if you like what you see and want to take advantage of the massive 25% discount you can pre order then
German 1914
GWG01 - German Infantry Command £2
GWG02 - German Infantry Marching
GWG03 - German Infantry Advancing
GWG04 - German Infantry Firing
GWG05 - German Infantry Prone
GWG06 - German Machine Gun and Crew( x3)
GWG07 - German Artillery Crew
GWG15 - German Lancers
British 1914
GWB01 - British Infantry Command £2
GWB02 - British Infantry Marching
GWB03 - British Infantry Advancing
GWB04 - British Infantry Firing
GWB05 - British Infantry Prone
GWB06 - British Machine Gun and Crew(x3)
GWB07 - British Artillery Crew
GWB15 - British Cavalry
French 1914
GWF01 - French Infantry Command £2
GWF02 - French Infantry Marching
GWF03 - French Infantry Advancing
GWF04 - French Infantry Firing
GWF05 - French Infantry Prone
GWF06 - French Machine Gun and Crew(x3)
GWF07 - French Artillery Crew
GWF15 - French Dragoons
Belgian 1914
 GWN01 - Belgian Infantry Command £2
 GWN02 - Belgian Infantry Marching
 GWN03 - Belgian Infantry Advancing
 GWN04 - Belgian Infantry Firing
 GWN05 - Belgian Infantry Prone
 GWN06 - Belgian Machine Gun and Crew(x3)
 GWN07 - Belgian Artillery Crew
 GWN15 - Belgian Guides
WW1 Artillery( 3 pieces per pack)

GWA01 - German 77mm Artillery £3
GWA10 - British 13pdr Artillery  £3
GWA15 - French 75mm Artillery £3
Battle Packs  60 foot, 24 mounted or 6 guns, crews and 6 MG and crews)

GWBP01 - German Infantry in Picklehaube
GWBP05 - German Artillery Battery
GWBP10 - German Uhlans
GWBP21 - British Infantry 1914
GWBP25 - British Artillery Battery
GWBP30 - British Cavalry 1914
GWBP50 - French Infantry
GWBP55 - French Battery
GWBP60 - French Dragoons
GWBP80 - Belgian Infantry
GWBP85 - Belgian Artillery Battery
GWBP88 - Belgian Guides  
    Thanks to all those who have taken our offer on these new releases, the support we have received and the advice and suggestions for expansion of the range has been beyond our dreams. Thanks again we are/will take everything into account for our future releases this year
Allan
At last some new greens sorry for all the messing about but here are a few snaps before they are put into moulds in the next day or two. This is the last chance for anyone to take up the massive 25% off, all requests or orders received before Friday midnight .........

Crusades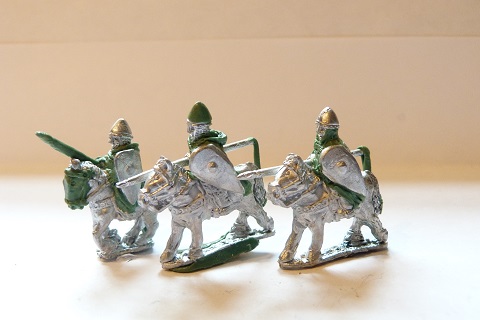 Military Order Knights CRF10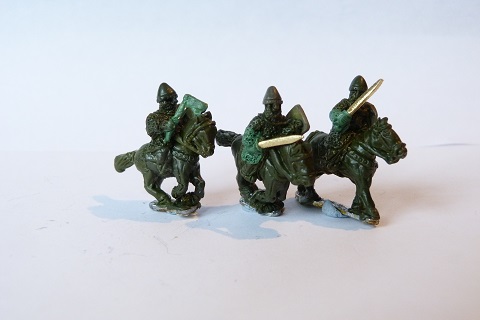 Knights with melee Weapons CRF4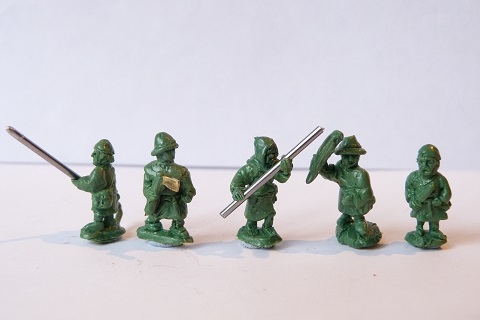 Armed Peasants  CRF16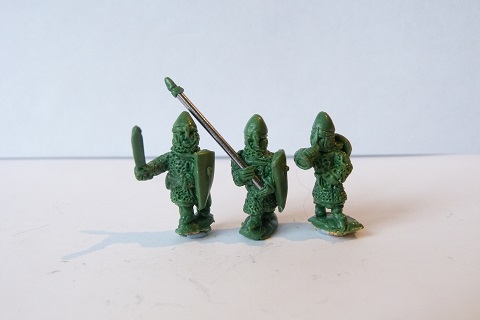 Foot command CRF15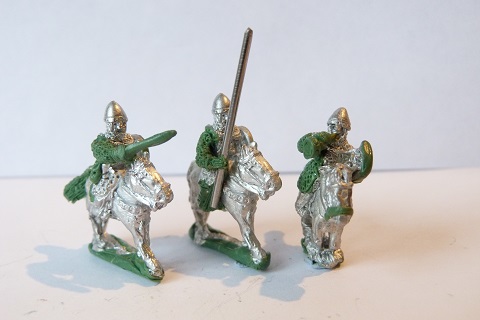 Knights command CRF5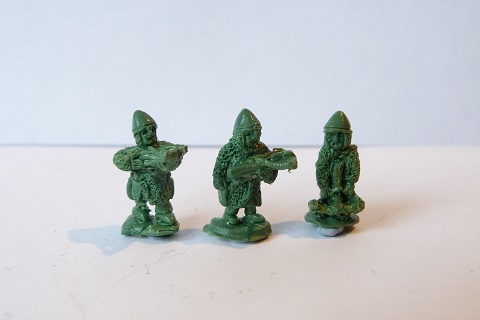 Crossbowmen CRF14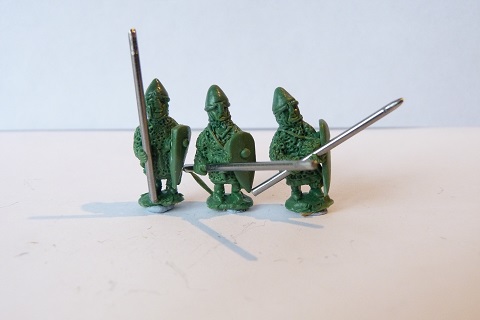 Heavy Spearmen CRF12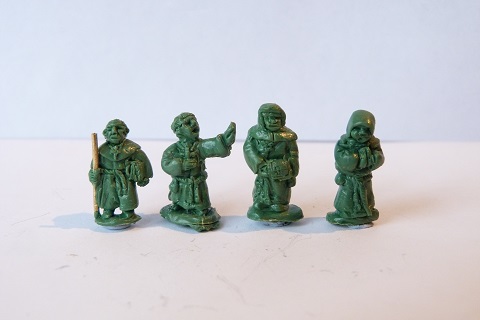 Monks CRF18
Sikh Wars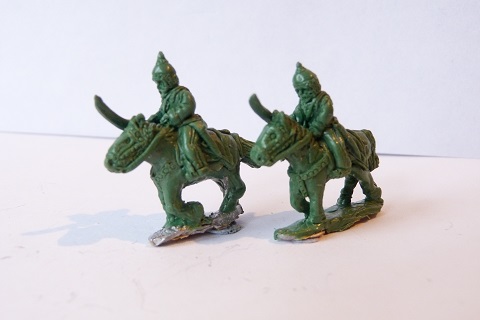 Sikh Cuirassier's  SWS10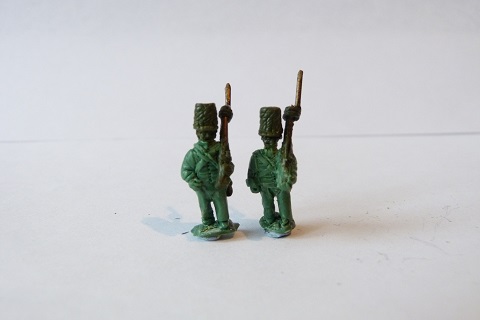 British Marching Covered Shako SWB2
As I'm away for a few days the New Greens will be up on Tuesday or Wednesday at the latest, so check them out and drop me a line if you want to take advantage of the offer
     Due to bereavement they production of masters has slowed temporarily,  but we are on course for another batch of Greens to be up on the site soon, as we want to show as many as possible before the time deadline we are extending this deadline for pre orders getting the Massive 25% discount until the 20th March  
Allan
The Crusades
Charging Knights CRF3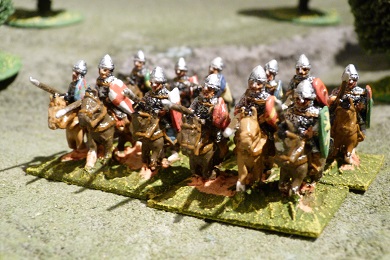 Sikh Wars

SWS5              Fanatics/Akalis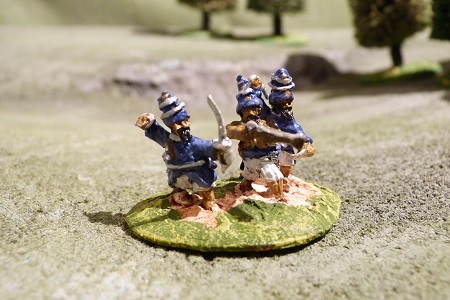 Special Offer   Pictures 
CRF3              Knights Lance Charging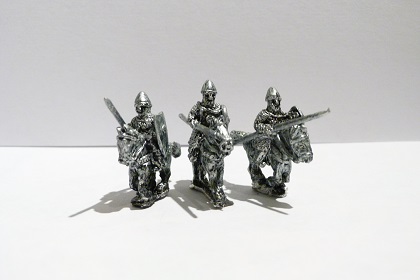 CRM2             Gulham/Heavy Cavalry with Lance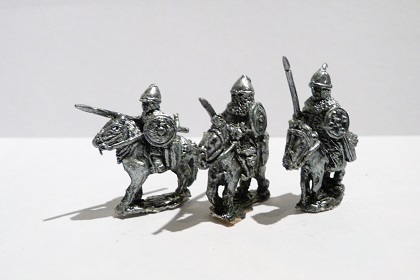 SWS5              Fanatics/Akalis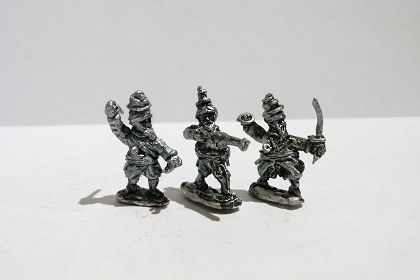 More to follow very soon
Special Offer for 2014
25% discount on all pre orders for the New figures
            In the next few months we are working on the next New 15mm Ranges of figures the lists are below, these are Early Crusader and Sikh Wars the release dates will be April and May just in time for Salute and Triples. We thought it would be nice to offer a discount to all the people who expressed being interested to support our ranges a massive  - 25% discount
The Early Crusades
Franks
CRF1              Mounted Commanders          
CRF2              Knights Lance Upright
CRF3              Knights Lance Charging
CRF4              Knights with Melee Weapons
CRF5              Knights command £2.00
CRF6              Knights Lance Upright Flat Top Helm
CRF7              Knights Lance Charging Flat Top Helm
CRF8              Knights with Melee Weapons Flat Top Helm
CRF9              Mounted Sergeants
CRF10            Military Order Knights
CRF11            Turcopoles
CRF12            Heavy Spearmen
CRF14            Crossbowmen
CRF15            Foot Command £2.00
CRF16            Armed Peasants
CRF17            Monks with Weapons
CRF18            Monks
CRF20            Knights on Foot
CRF22            Knights Lance Upright Arab covering to Helm
CRF23            Knights Lance Charging Arab covering to Helm
CRF24            Knights with Melee Weapons Arab covering to Helm
Battle Packs  60 foot or 24 mounted
DBP880          Knights
DBP881          Knights in Flat topped Helm
DBP882          Knights in Arab adorned Helms
DBP883          Military Order Knights
DBP884          Mounted Sergeants
DBP885          Turcopoles
DBP886          Crusader foot( 30 Spear/30 CrossBow)
DBP887          Armed Peasants and Monks
Muslims
CRM1             Mounted Commanders
CRM2             Gulham/Heavy Cavalry with Lance
CRM3             Gulham/Heavy Cavalry with Bow
CRM4             Gulham/Heavy Cavalry with Lance barded horses
CRM5             Gulham/Heavy Cavalry with Bow Barded Horses
CRM6             Mounted Command £2.00
CRM7             Bedouin Light Cavalry Lance
CRM8             Arab Light Cavalry with Bow
CRM10           Arab/Militia Spear men
CRM11           Arab/Militia Bowmen
CRM12           Foot Command £2.00
CRM13           African Spearmen
CRM14           African Archers
Battle Packs  60 foot or 24 mounted
DBP890          Gulham/Heavy Cavalry
DBP891          Gulham/Heavy Cavalry Barded Horses
DBP892          Bedouin Light Cavalry
DBP893          Arab Light Cavalry
DBP894          Arab Foot( 30 Spear/30 Bow)
DBP895          African Foot(30 spear/30 bow)
Sikh Wars
British
SWB1             British Infantry Advancing(Covered Albert Shako)
SWB2             British Infantry Marching(Covered Albert Shako)
SWB3             British Infantry Firing(Covered Albert Shako)
SWB4             British Foot Command £2.00
SWB5             Sepoy Infantry Advancing
SWB6             Sepoy Infantry Marching
SWB8             British Foot Artillery Crew
SWB9             British Horse Artillery Crew
SWB15           Skinners Horse
SWB17           Bengal Cavalry
SWB18           British Lancers
SWB19           British Light Dragoons
SWB20           Irregular Light Cavalry
SWB21           Generals
Sikh
SWS1              Sikh Regulars Advancing
SWS2              Sikh Regulars Firing
SWS3              Sikh Regulars Marching
SWS4              Regular Command £2.00
SWS5              Fanatics/Akalis
SWS6              Irregular Foot with Sword and Shield
SWS7              Irregular Foot with Firearm
SWS8              Irregular Command £2.00
SWS9              Artillery Crew
SWS10            Kuirassier Cavalry
SWS11            Dragoons
SWS12            Chorachurra/Sikh Irreg. Cavalry with lance
SWS13            Chorachurra/Sikh Irreg. Cavalry with Sword/Firearm
SWS14            Generals
Battle Packs 60 foot or 24 mounted
CBP1055        Regular Infantry Advancing
CBP1056        Regular Infantry Marching
CBP1057        Sepoy Foot Advancing
CBP1058        Sepoy Marching         
CBP1059        British Lancers and Skinners Horse
CBP1060        British Light Dragoons
CBP1061        Irregular Cavalry
CBP1045        Sikh Regulars Advancing
CBP1046        Sikh Regulars Marching
CBP1047        Sikh Irregular Foot
CBP1048        Sikh Kuirassier and Dragoons
CBP1049        Sikh Chorachurra /Irregular Cavalry
Pictures will be shown soon of selected codes
Discount applies to orders placed before the 21st  March 2014
Contact me via E mail This email address is being protected from spambots. You need JavaScript enabled to view it.">This email address is being protected from spambots. You need JavaScript enabled to view it.  for ordering and details